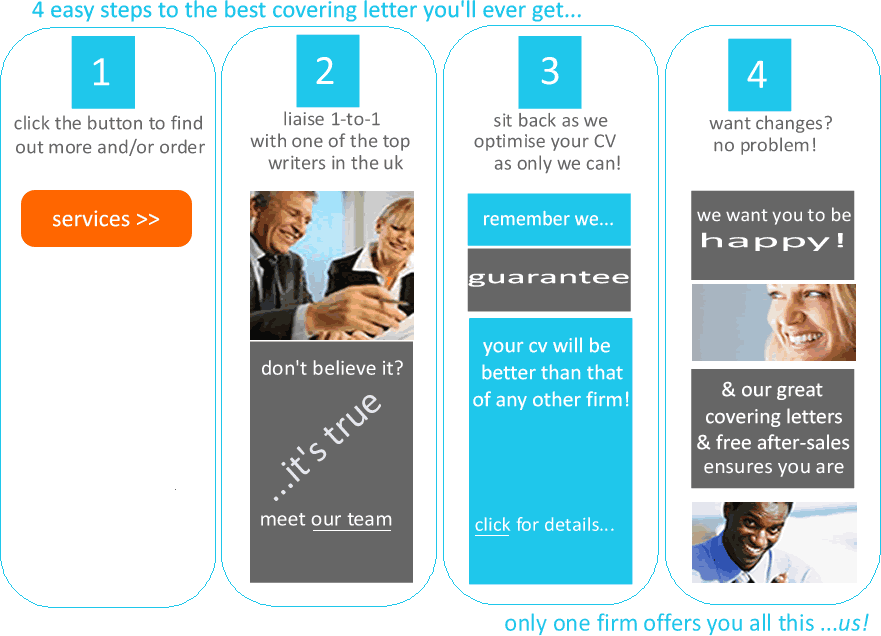 Our special professional covering letter writing service
Regardless of whether you apply for good jobs online or via traditional methods, you still need a covering letter. It's just that these days, many people post the covering letter in the body of an e-mail, rather than through a post box.

In either scenario the truth remains that the better your covering letter, the greater your prospects of impressing an employer.

Our top UK writers help you do just that – and like no other professional career sector writing company.

We help people at all levels from graduates right up to executives, and across all sectors including accounting, administration, banking, finance, IT, HR, media, construction, academic, education, science, medical, sales, ,marketing, and much more.

We frequently help your competitors gain a significant advantage in the job market.

We would be happy to help you too!