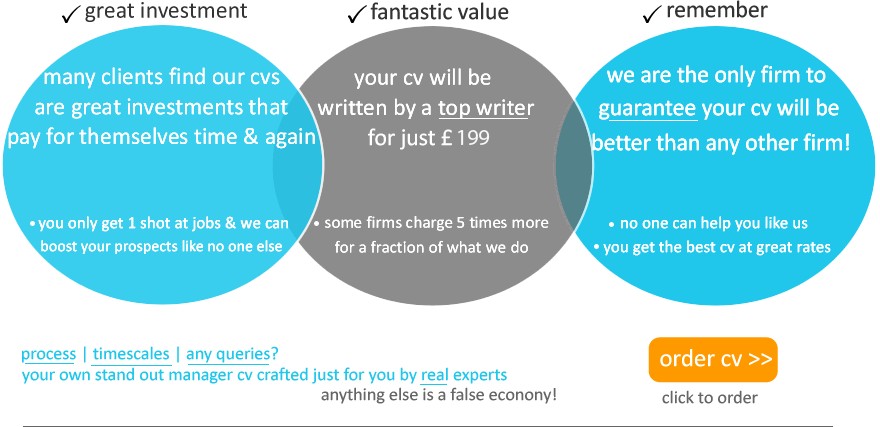 What People Say About Us
Brilliant! Very thorough and carefully thought out. Definitely worth the wait!
J Wells, Senior Manager, Surrey
Your Order is Private, Safe and Secure
All your information is safe and secure. This entire transaction is on a secure server using Secure Socket Layer (SSL).

We guarantee never to spam you or sell your contact details or email address to anyone.
Senior Manager CV Service
The higher you climb the career ladder the better your CV needs to be if you want to progress yet further. Nothing can be left to chance. With our team of top UK senior manager CV specialists you are in the safest possible hands.

Your highest quality, professionally crafted Senior Manager CV is just £199.00.