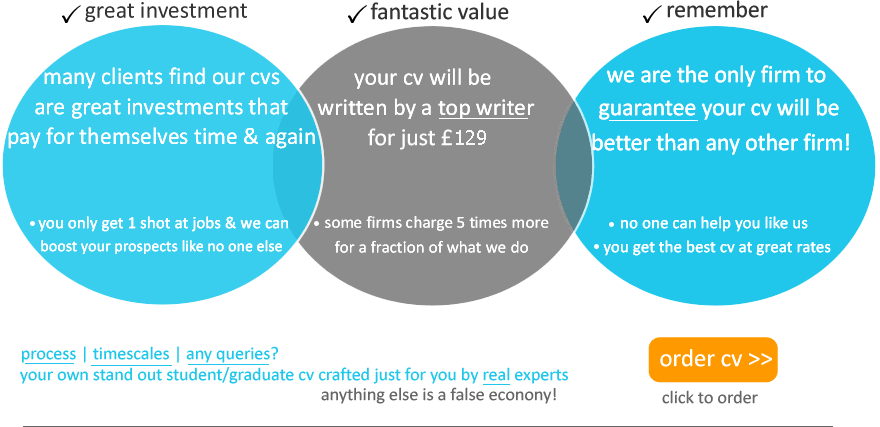 What People Say About Us
I'm really impressed – the difference is amazing!
Christopher Lucas, Graduate, Sheffield
Your Order is Private, Safe and Secure
All your information is safe and secure. This entire transaction is on a secure server using Secure Socket Layer (SSL).

We guarantee never to spam you or sell your contact details or email address to anyone.
Student / Graduate CV Service
Good student / graduate jobs are hard to come by and competition is fierce. Fortunately for you, your consultant has vast experience and can give you a real and distinct advantage over your competitors.
Your top quality, professionally crafted Student/Graduate CV is just £129.00.