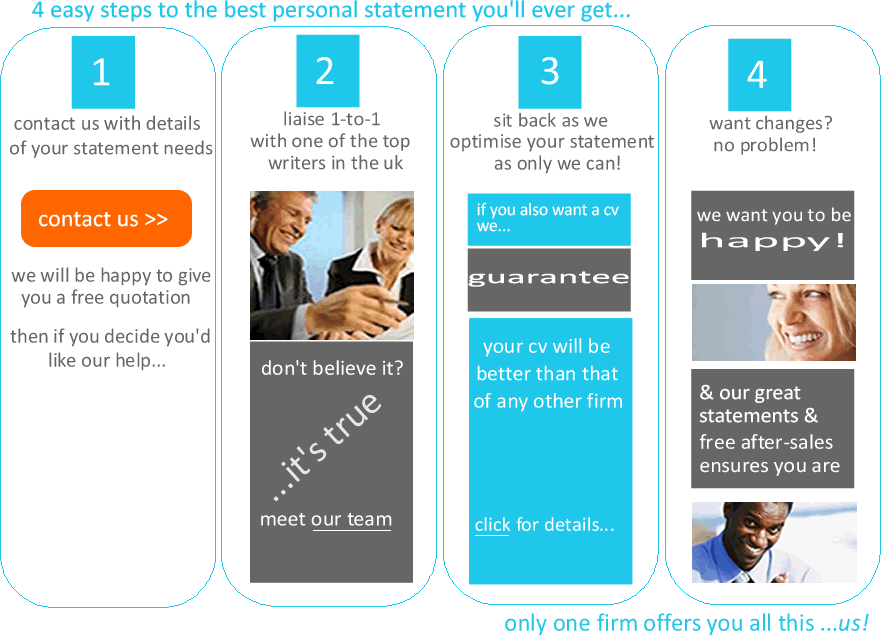 What People Say About Us
Your Order is Private, Safe and Secure
All your information is safe and secure. This entire transaction is on a secure server using Secure Socket Layer (SSL).

We guarantee never to spam you or sell your contact details or email address to anyone.
Personal Statement Help
Writing personal statements is easier said than done, and especially if you are to sell your skills whilst also showing you meet the job/person specification in the limited amount of space.

The good news is that if you find personal statements difficult, then so do your competitors.
Writing concisely yet powerfully is our forte, and we can turn your statement headaches into a distinct advantage for you over your competitors.

Request Quotation
Related Video