What We Say
If you just do the basics when it comes to your CV then don't expect miracles when the good jobs are being handed out!
We Are Different
Contact Us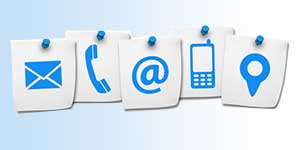 CV Content Basics

The absolute basics
Pretty much everyone knows that a basic prerequisite of good CV content is error-free spelling and grammar. However, that alone isn't going to get you the job.

Going beyond the basics

If you want to impress an employer then you need to persuade him/her that you are not just as good as your competitors, but better than all of them!

This is far from easy, especially considering that all your competitors will be doing everything in their power to sell their case (including engaging professional CV writers). So if you think that the job is complete because the spellchecker has given you the green light, think again- the hard work has only just begun!

Just what is CV content?

Effectively 'CV content' is the wording in your curriculum vitae. It sounds so simple, but the reality is that the content on your CV is arguably one of the most important collections of words you will ever compile – certainly in relation to your job and career.

What isn't good CV content?

CV content isn't (or at least it shouldn't be if you want the best results) just a list of what you have done in relation to jobs and companies that you have worked for.

Yes, it is true that many people just include long lists of content summarising job roles and listing companies they have worked for. However, that's not the type of content that grabs the employer's attention. If you want to make employers sit up and take notice of you then you need to think longer and harder about what you put on your CV.

It's not just a matter of saying, 'I did this' and ' I did that' at ' XYZ company.' You need to be cleverer and more insightful than that. Moreover, beyond this, you also need a strategy – and work to the strategy.

So what is good content?

In short, good CV content refers to words in written format that are clear, focused and are working towards achieving a predetermined purpose. And the purpose in question is to get the employer to sit up and take notice of you, rather than your competitors. Good content is legible, engaging and succinct. It is also relevant not only to your own particular circumstances and experience but also to what the employer is looking for. As such it is also worth bearing in mind that good content isn't really a static thing, but it's something that adapts to what the target audience (i.e. the employer) is looking for.

Other considerations

With the above in mind, some people (and some 'advisers') consider that good content is something that scores highly with applicant tracking software (ATS). And some people do write their CVs with ATS as their focus. However, CVs that are written for software/machines tend to come across as somewhat artificial and unnatural. Is that really good content? Not really. Just because it has a decent degree of relevance it doesn't necessarily mean that the wording flows, engages or excites the reader – usually it doesn't. And there's more to getting employers to sit up and take notice of you than meets the eye. A human touch is needed, and creativity and style do come into the equation.