What We Say
When it comes to soliciting for business – many solicitors are happy to spread the word for us themselves via word-of-mouth recommendations!
Our top-quality solicitor CV service
We have vast experience writing CVs, cover letters and personal statements for solicitors, lawyers and barristers at law firm both in the UK and abroad.
Whatever your requirements we can help you – and like no other company.
Please click here for our writing services page.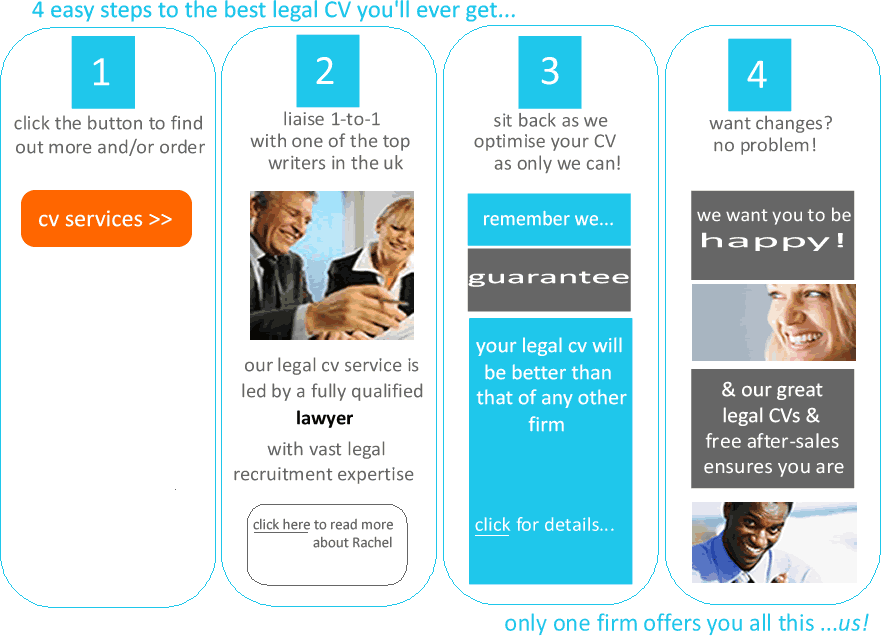 Share and Enjoy