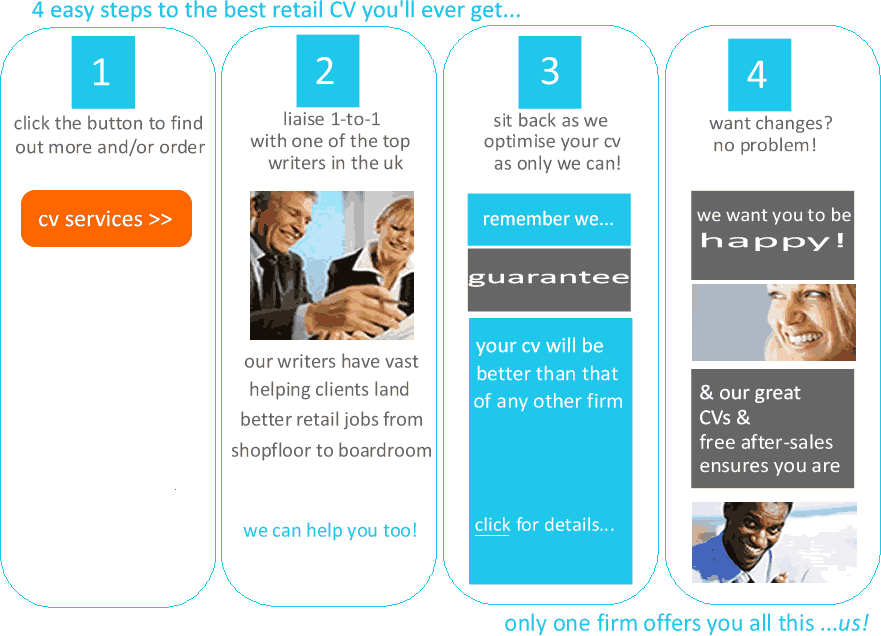 ---
What We Say
If you are a retail professional you'll appreciate that we are here to serve you, not the other way around – makes a nice change!
Retail CV Help, Assistance and Services
We have been writing top quality CVs a long time, with great success, and we have vast experience helping retail professionals across the board, from the shop floor right up to the boardroom.
So whether you are sales assistant, a manager, a retail executive, or anything in between we can help you reach the next rung on the career ladder. We have helped plenty of your competitors over the years, and we can certainly help you too!
In fact nobody can (or does) help you quite like us!
Share and Enjoy