What We Say
If your CV is looking sick and under the weather, then no CV company can give it the kiss of life quite like us!
Helping medical professionals with their CV
We have an outstanding track record helping medical professionals climb the career ladder with the help of a top quality, professionally optimised CV. Moreover, we have vast experience helping medical professionals across the board both in the UK and abroad. Indeed over the years we have helped many nurses, doctors, consultants and more. Significantly, we are also used to working to GMC guidelines/standards.
In addition to medical CVs, we also regularly help medical professionals with their personal statement. Personal statement work is bespoke, and each job is different. However, if you can send us details of your personal requirement, we will be happy to give you a free, no obligation quotation.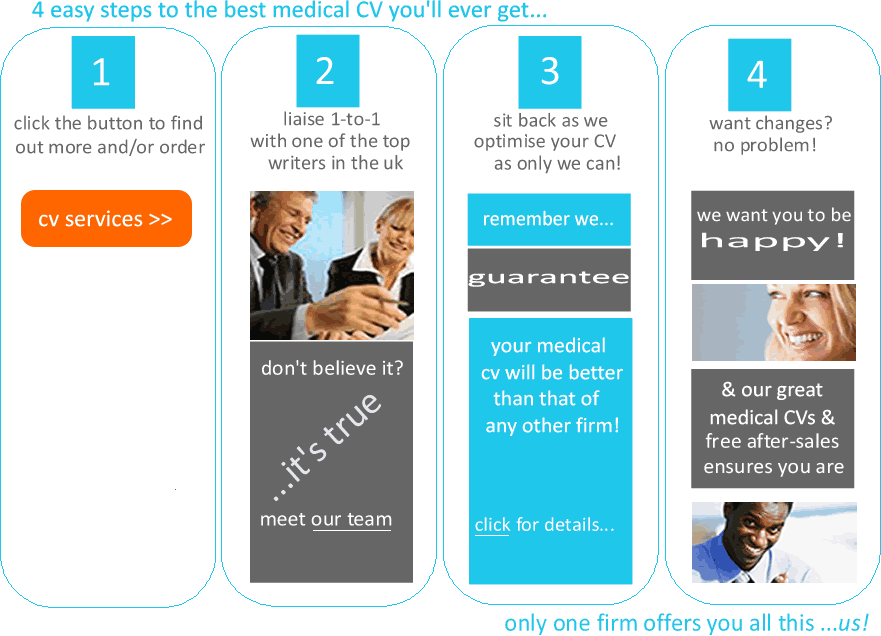 Share and Enjoy