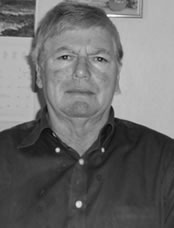 I am extremely happy!
I will have no hesitation in recommending your service to others.
P Sim, Hampshire
Norman Shipley
Norman has over 25 years' experience with leading management consultancies, working across many industries and business types with private and public sector clients at the highest levels. As a consultancy manager, he has written innumerable CVs to promote the abilities of individuals to meet client requirements. In addition, he has extensive international management experience in civil engineering, IT and sales management and has multilingual capabilities. With MSc, BSc and diploma qualifications from leading universities in management sciences, engineering and IT, he now uses his broadly-based career experience to craft first-class CVs for a wide range of clients.
Paul
Peter
Kath
sylvia
rachel
Steph
Share and Enjoy