About The Service
Up to one hour one-to-one telephone consultation with a top UK interview specialist from just £99
We Are Different
Contact Us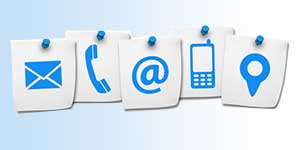 Ordering Your Interview Preparation Service
The normal price of our job interview preparation service is £0.
But order this service at the same time as your CV and save £ (discounted to just £)
To take advantage, just order your CV now, and add on the interview service as an optional extra.
Please click on the best button for you below.

Order With CV: £ Order Without CV: £0
*VAT is applicable on orders for EU based clients.

Why do we offer discounts?

There are good reasons for this.

Firstly, we like to reward customers for their loyalty and their custom. As such we do discount certain optional extras for clients when they order services in addition to their curriculum vitae.

Secondly, we want your applications to succeed!

Our top quality CVs are tried and tested to improve your chances of landing more interviews. However, securing an interview and landing the job is not quite the same thing. If we help you get 20 interviews but you fail to convert one of those interviews into an actual job then you still will not have reached your goal.

Many people underestimate the importance of interview preparation, and interview techniques. Good preparation not only can make a difference, but it frequently does. So anything we can do to help you in this respect is very worthwhile as far as we are concerned.

Peter, who manages our job interview preparation service, has vast experience from both sides of the fence; as an employer/recruiter as well as a career sector adviser. He knows what employers look for, he knows the dos and don'ts, and he is exceptionally good at advising candidates and giving them the tools and techniques to go into interviews and present their case more confidently.

Is there an advantage to ordering your CV with your job interview preparation service?

Yes – In addition to the above-mentioned discounts, there is also a not so small matter of the fact that competition for jobs is extremely stiff these days, and it is by no means a formality that you will land an interview.

In short, you need to interview in the first place to stand any chance of the job, and a top quality CV is the best way to land more interviews.

CV and interview in harmony

Another thing to consider is that interviewers frequently have a copy of your CV at hand during the interview process. Moreover, not all of the interviewers may have seen your CV previously. It therefore helps if your CV is concise, pertinent and proactive as well as legible and engaging to read. Notably, our CVs are written with these things and other key things in mind.

Conversely, you can take a copy of your own CV to interview, and it can help you with the preparation en route. Again, the way we write CVs helps in this respect. We tend to say more, but in fewer words, so the key points tend to be more salient and easier to focus on than typical long and cluttered standard CVs.

Does interview preparation actually help?

Yes, it can and often does help. Moreover, candidates (including your competition, do prepare for interviews at every level. This applies across the board and regardless of sector, but it is increasingly pertinent the higher you climb up the career ladder. Essentially, the rule of thumb is that the better the job, the stiffer the competition, generally applies. Also, it is worth noting that some employers in certain sectors have more of an expectation on candidates to impress at interview. This is especially the case in jobs where communication and presentation skills are important for the role in question.

That said, even if the job you are applying for doesn't have an obvious communication/presentation focus, it is commonly accepted that if you can communicate clearly and present your case in a professional manner then this can only help.