Benefits
1

Peace of Mind

From knowing we are with you all the way

2

Friendly Help

Got any questions? – No problem, we are here to help you.

3

Continued Support

We can help you for your future as well as current job applications …read more

Contact Us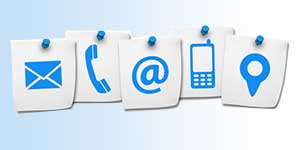 Free After Sales
We want you to be happy every step of the way, and that doesn't stop just because you've received your CV. Our work isn't done until you're totally happy.
Got a query or concern? Want something reworded, or an achievement added/removed?
Perhaps you'd just like to ask why something has been excluded, or whether you need to update your CV before applying for other jobs.
We even offer interview preparation as an additional service. If you're invited to interview and aren't sure how to prepare, our dedicated specialist is on hand to help.
Whatever it is, please let us know. We'll be happy to help, and we'll sleep better at night knowing you've had the service you needed.
Request free CV appraisal
Share and Enjoy