What You Say
I am delighted with my new CV and the tremendous improvement. This is clearly a specialist field and the transformation you have made was beyond my capabilities!
Pete Woolmer, Buckinghamshire
We Are Different
Contact Us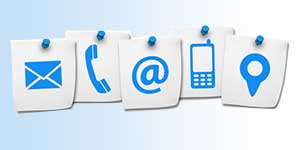 Helping communications professionals with their CV
We help a variety of communications professionals; not just the likes of specialist communications chiefs, but also professionals in sectors where communications play a large part. For example, journalists, editors, publishing sector executives as well as researchers, academics and marketing professionals to name just some.

A powerful message

Communications professionals know more than anyone the value of a strong, focused and powerful message. Of course, knowing this, and doing it on a CV are two completely separate things – and top quality CV writing is a specialist skill.

Communications and us

CVs are effectively written communications documents. However, we don't just work in a typically standard manner of filling in the blanks on a template in quite an arbitrary manner (as some companies do). On the contrary, written and verbal communications are central to our work, our customer services and ultimately our products – and they need to be if you want a personalised service and the best results.

As you will no doubt appreciate, communications professionals need to send out a well constructed, pertinent and clear message as part of their job. And it needs to be in tune and in line with the brand, directive or organisation that they represent.

Really that's not too dissimilar to how we go about our work. And this is one reason why we work on an individual basis; tailoring our products and services to you, your circumstances and your own individual goals/needs. The initial part of our process involves liaising with you the client; gathering information, ascertaining requirements and making sure that we are singing from the same hymn sheet.

Many of our clients are busy professionals, and some just provide some raw material in the form of their original CV and details of their target and leave us to get on with things. If that is what they want then we respect this and work using our initiative on their behalf, drawing from our vast experience and knowledge of what employers look for.

At the same time, where possible, we actually encourage your involvement as part of a two-way requirement gathering process. Ultimately, we want your applications to succeed, and the more we hone in on your target and optimise your curriculum vitae to what your target employers are looking for, the better.

Most clients do engage with us as part of this process, and this does bring success.


Communications in other languages

We at CV Succeed have a reputation for excellence as well as unique ability to deliver concise, high-impact sales messages – saying more but in fewer words – on their curriculum vitae. This in turn this is one reason why so many professionals come to us for help, from all around the world, and frequently by personal recommendation.

While our clients come from all corners of the globe, speaking many different languages, we only work in English.

Sometimes clients to ask us to create a second version of their CV for them in a different language, and if this is something that you are interested in then we can often help find a professional translator to translate it into their mother tongue. However, translations are not our speciality and this is not something that we do ourselves. We do believe that if you want a job doing properly then you are better off engaging a specialist in the field (just as we are world-class specialists in CV writing).

Sector competitiveness

Communications is an extremely competitive sector, and you can expect to compete against high-calibre candidates for good jobs. However, whether you are applying for a job as a communications assistant, or the head of communications for a global organisation, we can help give you a distinct advantage over your competitors. It's what we do day in, day out for clients, and we can help you just as we have helped your competitors.

In the first instance please just click here for more details on our CV writing services, alternatively please click to request a free, no obligation CV review.