What We Say
Check it out – It's free to take a sneak peek!
Sneak preview of our CV book
Want to know a little bit more about Paul's exciting new CV book, The One Page CV?
Well you can do that here and now at Amazon, as Amazon has a preview feature, which allows you to read the first few pages. Obviously, it is not quite the same as having the whole book (or e-book if you prefer the Kindle version) in your lap, but at the very least it should give you a taste of the book, the engaging style of writing, and the fresh new content.
For your sneak preview, please click the button below to go to The One Page CV page on Amazon.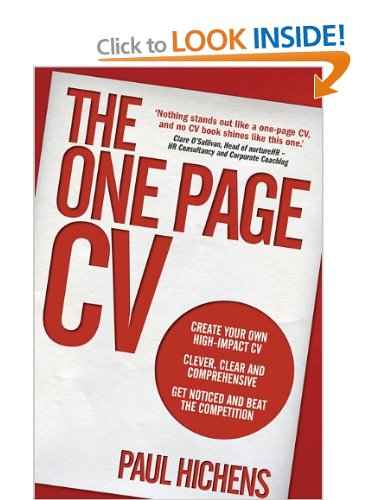 Share and Enjoy